Expires December 08, 2121 15:46 PST
Buy now and get -21% off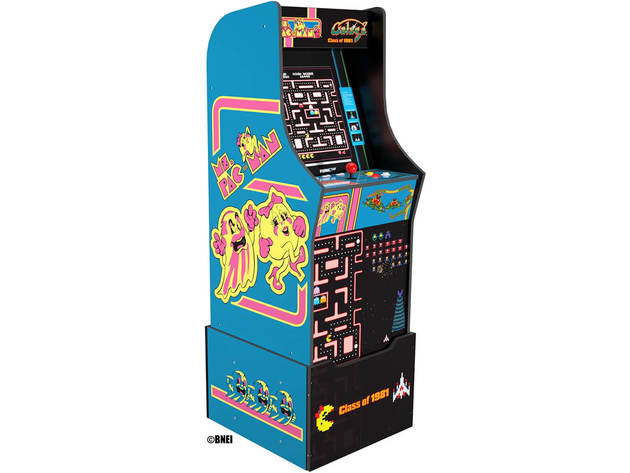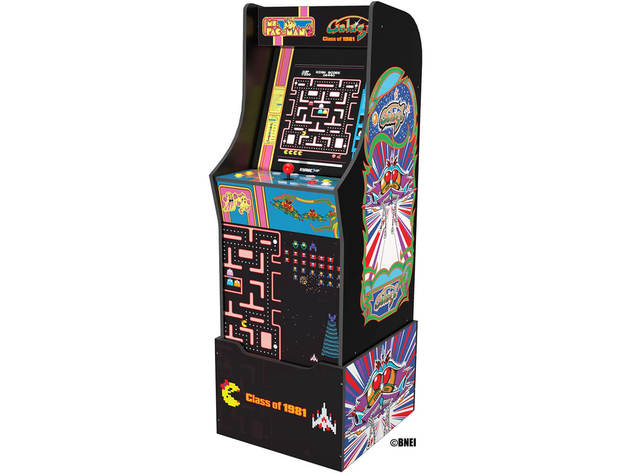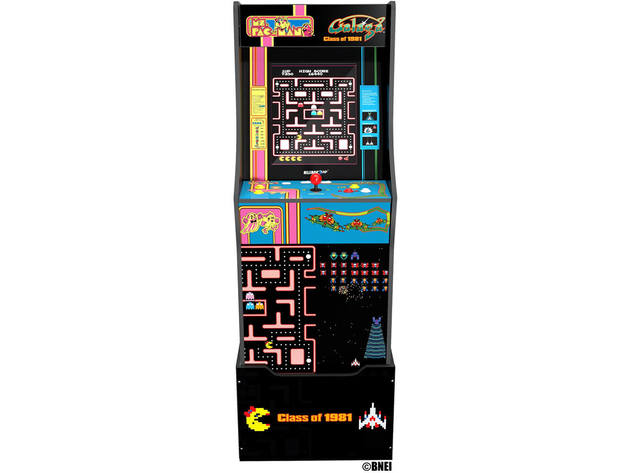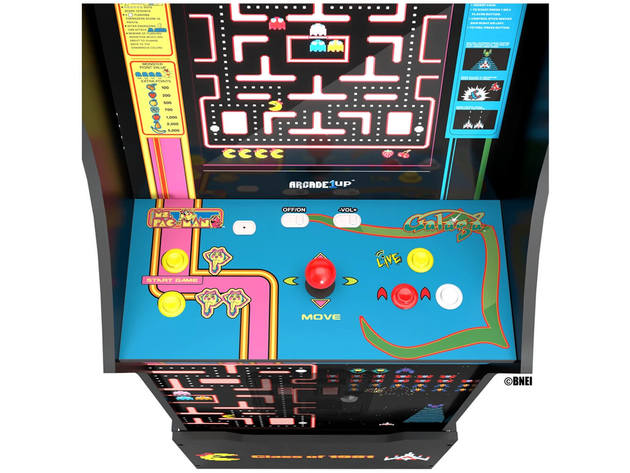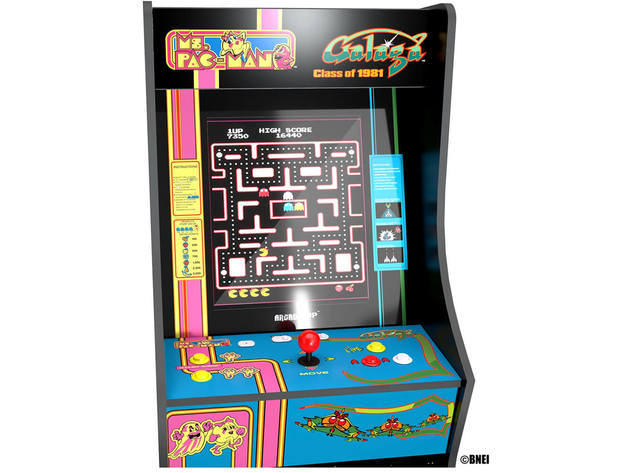 KEY FEATURES
Light-UP Marquee
Riser
Light-Up Deck Protector
WIFI-LIVE for Leaderboards
12 Games in 1
Age Grading 14 +
Assembled Dimensions: 22.8 D x 20.9 W x 58.1 H
Box Dimensions: 6.75 D x 23.75 W x 47.75 H
Weight: 80lbs.
Real-Feel Arcade Controls
Adjustable Volume
Clear Deck Protector
Anti-Tip Over Strap
PRODUCT SPECS
The Ms. PAC-MAN / GALAGA Class of '81 Arcade Machine available directly from Arcade1Up includes a riser light-up marquee light-up deck protector and is WiFi enabled for online leaderboards.
Its time to class it up with the Class of '81!
Brought to you by Arcade1Up this stunning Ms. PAC-MAN / GALAGA split arcade machine is your way to recapture an authentic arcade experience in a home form factor.
Redefining family game rooms game caves and even home offices Arcade1Up arcade machines have quickly become absolute must-haves for retrogame enthusiasts and pop-culture collectors; they play great look great and are instant conversation pieces.
Lets start with the marquee games celebrating 40 years(!) of enduring fun. Power up that nostalgia with the iconic Ms. PAC-MAN as you guide her through those infamous mazes while evading BLINKY PINKY INKY and SUE. Then fend off endless descending swarms of alien enemies with GALAGA.
Oh and thats just the start of the phenomenal game list packed inside:
GALAGA '88 GALAXIAN DIG DUG DIG DUG II MAPPY RALLY-X ROLLING THUNDER ROMPERS TOWER OF DRUAGA and KING AND BALLOON are ALL also included. Switch up to any game at will with the easy to navigate on-screen menus.
Now lets talk about eye-appeal. Gorgeous cabinet design and artwork that perfectly captures that throwback look. Yep a matching riser is included if you need to give it some lift!
Twelve games one arcade machine unlimited retrogaming fun. Add the Ms. PAC-MAN / GALAGA Class of '81 from Arcade1Up to your home and its game time anytime no quarters required!