Expires December 08, 2121 00:56 PST
Buy now and get 3% off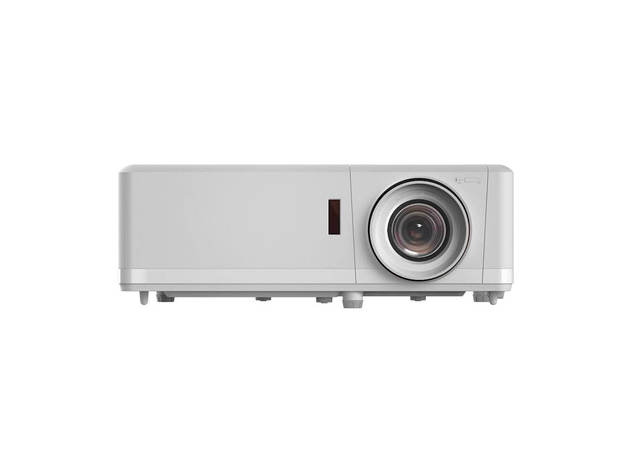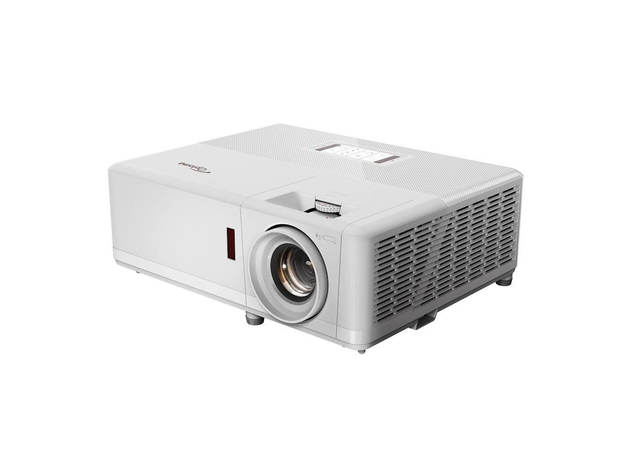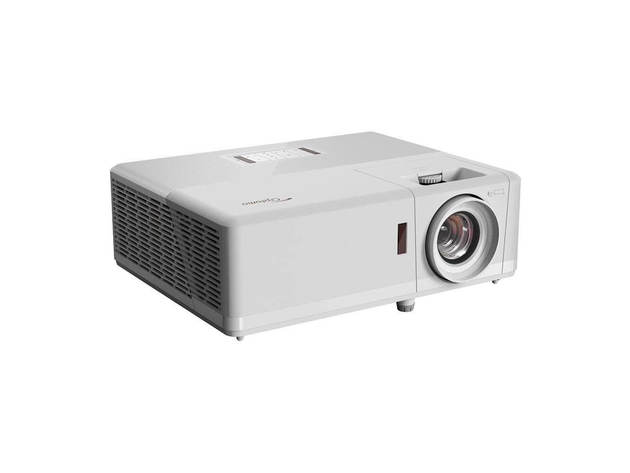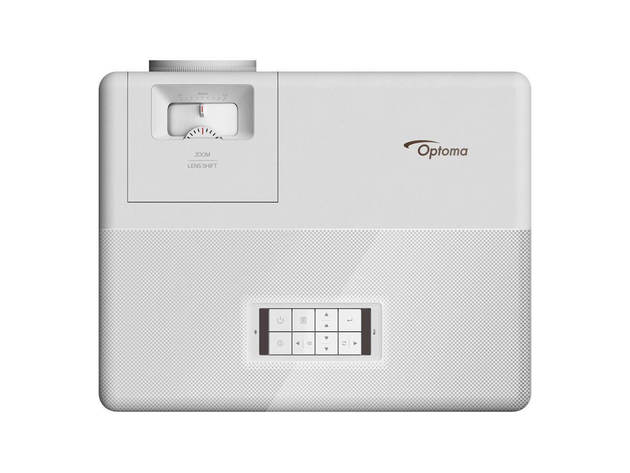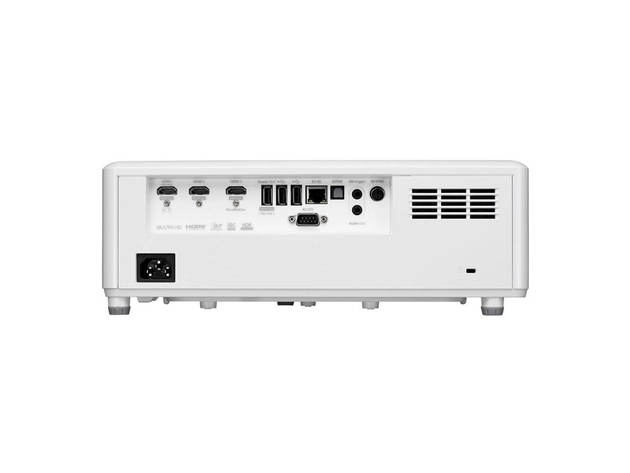 KEY FEATURES
True 4K UHD(3840×2160)
HDR10 HLG
Laser Technology
Lights-on Viewing
Wireless Display
Built-in speaker
Supports eARC
PRODUCT SPECS
Entering the new generation of home entertainment with UHZ50. With DuraCore Laser technology UHZ50 is able to deliver longer-lasting and excellent performance at true 4K UHD resolution with high brightness at 3000 lumens and 2500000:1 contrast. UHZ50 also comes with the upgraded Smart Home features including Optoma Marketplace File Manager Creative Cast and connectivity with voice assistants offering the comprehensive home entertainment experience.
With the ability to implement 4-corner adjustment 2D keystone correction vertical lens shift powered 1.3x zoom and warping at 3×3 matrix UHZ50 is also perfectly easy to install in any room at home or to create a simulation scenario.
Perfect for your home entertainment and home office needs
For a more immersive home cinema experience with long-lasting performance UHZ50 features Optoma's 4K UHD Laser technology for sharp images excellent color/contrast low maintenance with instant on/off and compared to bulb-based projectors 6x the lifespan before light source replacement and is completely free of mercury.
True 4K UHD (3840×2160)
Long-lasting Light Source
2500000:1 Contrast
1.07 Billion Displayable Colors
Zero downtime
Mercury free
Laser light source
Laser technology delivers up to 30000 hours of light source life that maintains stunning image quality throughout its lifespan.
What is True 4K UHD
At least 8 million active pixels
The Consumer Technology Association (CTA) definition of 4K Ultra HD resolution states the display resolution must have at least 8 million active pixels.
4K Ultra HD with at least 8 million active pixels displayed packs every detail the director intends.
Optoma HDR – HDR10 / HLG
UHZ50 supports HDR10 and HLG. When a HDR / HLG signal is detected the projector automatically switches to HDR / HLG display mode. Through Optoma's HDR color mapping and tone mapping technology it enables HDR / HLG movies or games to be presented at their best in terms of color accuracy and improved contrast ratio through dynamic contrast.
The smart and simple way to watch movies
With the touch of a button switch to "Cinema" display mode and watch as colors become true-to-life thanks to the enhanced color gamut and cinema-tailored gamma curve. Reds will be enhanced to provide more natural skin tones better color saturation and an overall more enjoyable viewing experience.
[Cinema] – vibrant & brilliant
True-to-life color gamut
Cinema-tailored gamma curve
More vivid reds
Limitless entertainment with Optoma UHZ50
USB Power Out (5V/1.5A)
HDMI 2.0
HDCP 2.2
4K 60Hz
eARC
Connect your favorite media streaming devices game console amplifier or soundbar to the HDMI port of UHZ50 including Roku Amazon Fire TV Chromecast Ultra Nvidia Shield TV Apple TV Google Chromecast PlayStation 5 and Xbox Series X/S.
Optoma Marketplace app store
Watch your favorite streaming movies and TV shows on a massive screen
Note
The apps are not pre-installed in the product.
Each app and trademark belongs to their respective company.
App resolution is dependent on the policy of each app development company.
eARC for higher-fidelity movie soundtracks and music
Supports up to 37 Mbps of high-speed audio transmission increased from -1Mbps of ARC bandwidth
Supports pass through of uncompressed 5.1/7.1 No need for an AV receiver. Connect your source directly to projector
Allows you take advantage of next-gen sound formats without having to buy a new receiver if your existing soundbar supports eARC.
Effortlessly upgrade your home cinema sound
Step inside the movie with lifelike 3D images
The UHZ50 displays true 3D content from various 3D sources including 3D Blu-ray Disc players 3D broadcasting and the latest-generation game consoles.
Auto switching
3D Technology DLP-Link
Signal Source Blu-ray 3D/ PC 3D
Play big with family and friends. Drastically scale up your gaming experience
Optoma takes gaming to the next level. UHZ50 packs in everything a gamer could want: An immersive large screen image with a rich color gamut extremely-low input lag high refresh rates good motion handling and excellent contrast-perfect for intense gaming as well as casual gaming.
Perfect display for gaming mode
HDR Effect
21:9 / 32:9 Ultra Wide
4K 60Hz
1080p 240Hz
Enhanced gaming mode
Lag-free Input Lag 4ms@240Hz 1080P
Low Input Lag 16.9ms@4K 60Hz
The Enhanced Gaming Mode support is on HDMI Port 1
Upgrade your gaming display to match your next-gen console Immerse yourself in your game as you would in a movie.
Support 4K @ 60Hz gameplay
Gamers here is your next display upgrade to go with your new PlayStation 5 and Xbox Series X/S. Take full advantage of the higher resolutions and enhanced graphics next-gen consoles are capable of. UHZ50 can make full use of the high refresh rate capabilities of the latest next-gen consoles – 120Hz@1080P and 60Hz@4K UHD. Immerse yourself in the improved visuals brought about by technologies such as HDR and ray-tracing.
UHZ50 takes gaming to the next level. Experience the full beauty of your games the way the developers intended.
Work from home with Optoma
Big Screen Experience for the Whole Family – adults can work from home more efficiently and children can enjoy more engaging life-sized remote learning.
True 4K UHD (3840×2160)
Wireless Display
File Manager
Low Blue Light Eye Care
Relieve your eye strain – larger and sharper images with lower blue light
Designed to deliver detailed images figures and graphics that look impressively sharp on a big screen. No need to squint to read figures on spreadsheets or text on complicated graphics. In addition projected images are reflected light while TVs are direct light which comparatively cause more eye strain.
Optoma UHZ50 4K UHD DuraCore Laser Home Theater and Gaming Projector
Creative Cast for seamless wireless display
Marketplace App store
Hands-free voice assistant
Cloud-connected File Manager
FTTT for home automation
Optoma Connect personal infowall
Built-in media player
Digital Gallery ambience screensaver
Optoma built the smart platform with Android OS for more convenience and easy connection to multimedia.
Flexible & hassle-free installation
2D Keystone Correction +/- 30 degree horizontal & vertical correction
4-Corner Correction
Lens Shift 105%-115% (tolerance +/-5%)
Digital Image Shift Vertical +/-100 Horizontal +/-100
Digital Zoom 95%-125%
Zoom Ratio 1.3x Can be adjusted using Zoom Lever & Focus Ring
Warping 3×3 Matrix
4 Corner geometric adjustment +/- 30 degree horizontal & vertical correction
A more intense level of realism and immersion with UHZ50 curved-screen projection
Excellent for gaming exhibitions and training simulators eg. flight driving and helicopter simulation.
3×3 Distortion correction
Application: Non-planar screens such a curved screens and advanced off-axis correction
Built-in or external speaker fantastic sound for 4K home entertainment
20W
3.5 Out
Options for convenient sound
Long-lasting performance thanks to IP6X airtight optical engine
The UHZ50 is features Optoma's airtight optical engine with IP6X certification. The airtight enclosure prevents dust particles from entering and ensures long-lasting and reliable performance of up to 30000 hours.
Light source life is dependent on many factors including display mode usage environmental conditions and more.Light source brightness will decrease over time.
Optoma UHZ50 Features
Laser Light Source with life span up to 30000 hours
Bright 3000 lumens and stable output achieves 2500000 : 1 Contrast
Amazing Color for spectacular and accurate colors
Full 4K 8 million pixel display perfect pixel alignment and great contrast
HDR 10 & HLG Supported for Brightest Whites Deepest Darks and Lifelike Colors
eARC (Enhanced Audio Return Channel) for higher-quality audio experience
Superb Gaming Experience with 240Hz refresh rate and extremely low 4ms Input Lag for PC gaming
Auto detect and display Super Ultra Wide 21:9/32:9 screen for immersive panoramic view
Smart Home with Optoma Marketplace File Manager Creative Cast App and more
Easy installation with 4-corner adjustment 2D keystone correction and warping