Expires November 22, 2121 07:57 PST
Buy now and get 25% off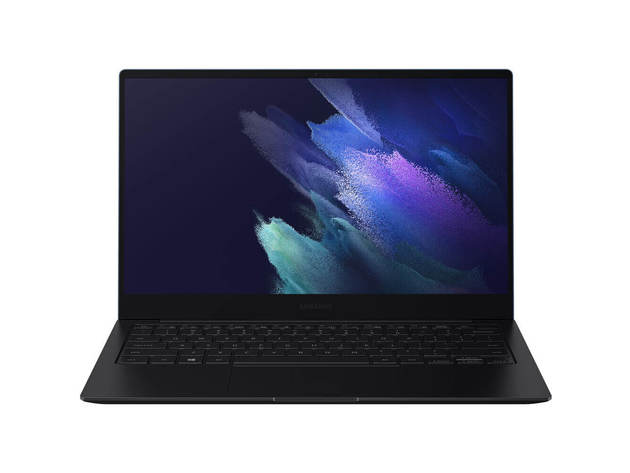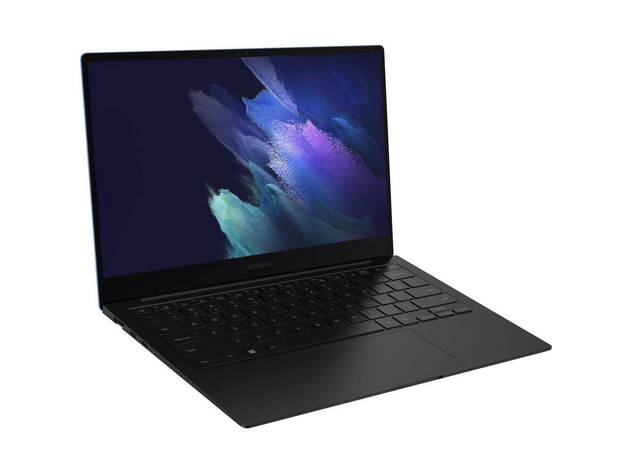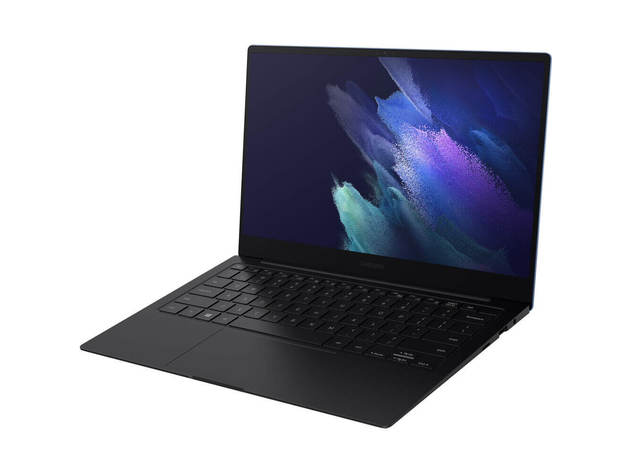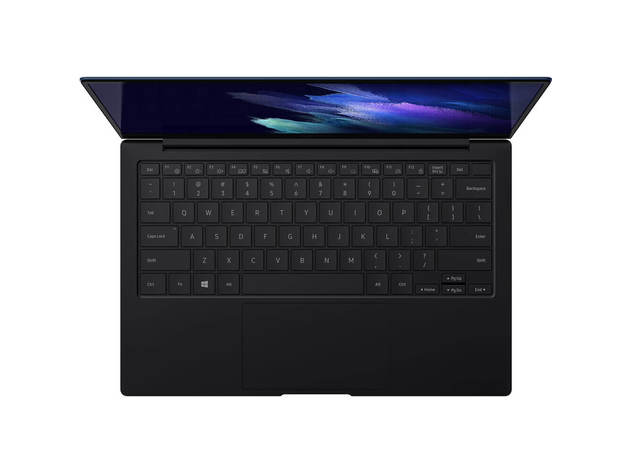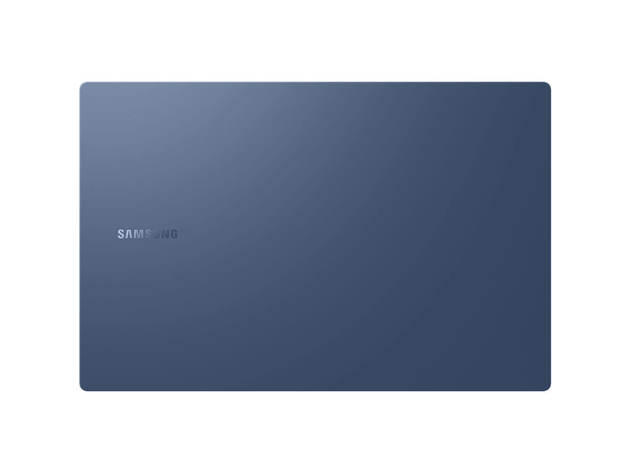 KEY FEATURES
Windows 11 Home
2.4 GHz Intel Core i5 Quad-Core 11th Gen
15.6″ FHD 1920 x 1080 AMOLED Display
8GB LPDDR4x | 512GB SSD
Integrated Intel Iris Xe Graphics
Thunderbolt 4 | USB Type-C | HDMI
Wi-Fi 6E (802.11ax) | Bluetooth 5.1
AKG Stereo Speakers with Dolby Atmos
Ultralight Design
Long-Lasting Battery
ENERGY STAR Certified
PRODUCT SPECS
Why cant laptops be more like phones? They can when they have PC power thats smartphone thin. Combining the latest Intel 11th Gen Core processor with Windows 10 OS and designed on the Intel Evo platform Samsung Galaxy Book Pro comes in under two pounds so its the perfect mix of portability and productivity.
Windows 11 brings you closer to what you love
Family friends obsessions music creationsWindows 11 is the one place for it all. With a fresh new feel and tools that make it easier to be efficient it has what you need for whatevers next. Stay connected with Microsoft Teams regardless of what device they are on.Organize your life with Widgets and see your world at a glance. Windows 11 brings you closer to what you love.
Make everything easy on the eyes
Make everything you do look unbelievably brilliant with a 13.3″/15.6 AMOLED screen thats the most advanced ever in a Galaxy Book. Lose yourself in your favorite content with vibrant cinematic-like viewing at 120% color volume and a contrast ratio thats millions-to-one. Work inside or in direct sunlight either way the screen adapts to your space to constantly give you perfect color and lessen eye strain by reducing harmful blue light.
Do your heavy lifting with the lightest Galaxy Book ever
Do more on the move and look good while you do it. Sleek and ultra-thin Galaxy Book Pro is the lightest Galaxy Book ever so you can take your world anywhere and it wont weigh you down. Available in a sleek dual-color design its the perfect combination of function and style.
Do it all in a flash
This lightweight laptop is also lightning fast. Quickly do everything you need to do from downloading large files faster than ever to streaming long movies with very little lag time to major multitasking and more all thanks to the latest 11th Gen Core Processor thats Intel Evo-certified so you know it works on a premium platform. Plus with a near-instantaneous start-up youll always fly off the starting blocks. And with 512 GB of storage youll always have the space you need when you need it.
Go up to 20 hours on a single charge
Be productive and play throughout the entire day with up to 20 hours on a fully charged battery. Schedule even heavier? Our smallest and lightest charger wont weigh you down when it finally comes time to recharge. Universal across the Galaxy its super fast and super easy so youre back up quick to finish that final meeting or the third act of the movie.
Work and play with the rest of your Galaxy
Pair your devices and easily jump from your work life to your personal life on your Galaxy Book Pro. Stop emailing yourself with Quick Share instant file sharing or play your favorite mobile gaming app on a much larger display. Connect your Galaxy Buds Pro and go from expert video conferencing to catching up with your best friend in perfect clarity. Plus use Samsung SmartThings capabilities to control your other devices with a tap and know where your Galaxy Book Pro is at all times.
Look like a pro even in your living room
Make WFH work for you with tools that help you look sound and do your best. Attend a last-minute morning meeting and still make a good impression with our camera beauty filter. Hide the rest of the familys ruckus with background noise removal. Still distracted? Easily turn your camera and mic off during any interference then make sure you never miss a second by using the time-saving screen recorder.
Do way more with Wi-Fi thats way better
Experience the next-generation of Wi-Fi with speeds up to 3x faster than normal Wi-Fi. Backed by Wi-Fi 6E Galaxy Book Pro makes it easier to connect and complete work in a flash.
Use a system thats familiar and fast
Do more on a familiar operating system now updated to make your life even easier. Equipped with 10 Home OS youll get all the programs and tools you love from editing to sketching and everything in between as well as some that are completely new. Pick up right where you left off by returning to past activities in your timeline. Work and play at the same time now by simply snapping apps side by side. Or keep distractions to a minimum with new Focus assist. With Windows and your Galaxy Book Pro you really can do great things.