Expires December 03, 2121 21:17 PST
Buy now and get -4% off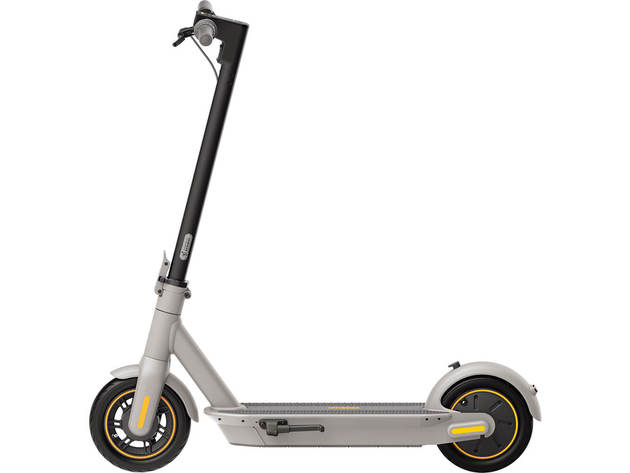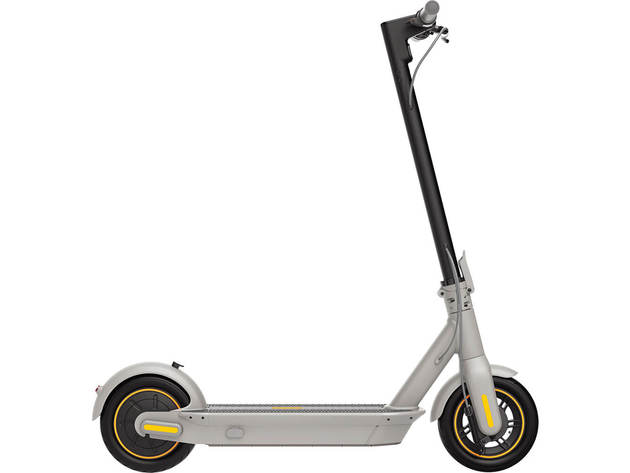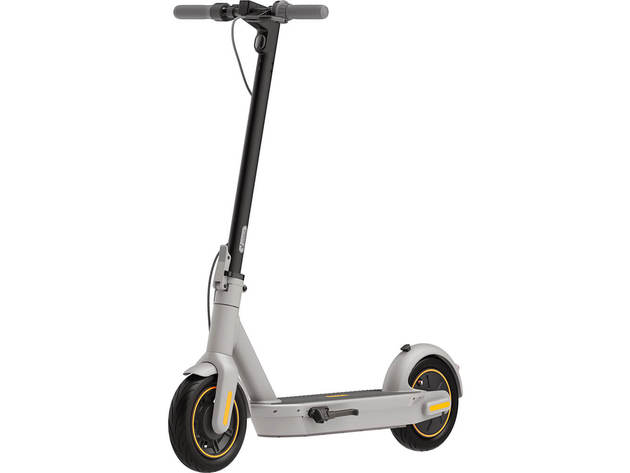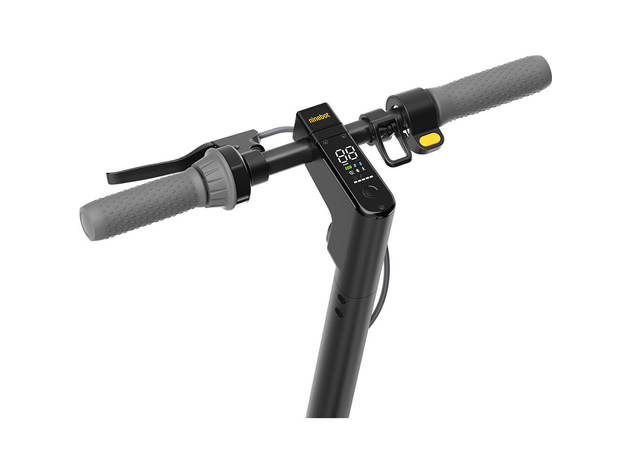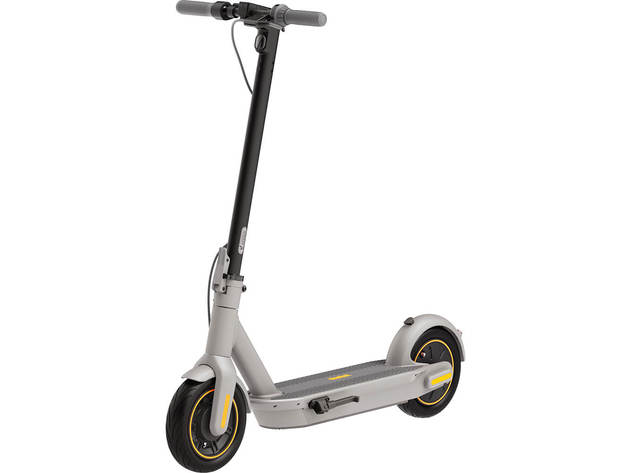 KEY FEATURES
Revolutionary Upgrade of Electric Scooters: With powerful 350W motor Segway Ninebot MAX can reach to 18. 6 mph travel up to 40. 4 miles and max load of 220 lbs. Our Smart Battery Management System assures the battery safety and extends the battery life.
Portable Folding Design: One-step folding system for easy portability. Segway Ninebot MAX electric scooter can be folded with ease in mere 3 seconds. Carry it on public transportation store it in your car and any destination you desire effortlessly.
Safe & Comfortable Riding: the mechanical and electrical Anti-Lock braking system ensure braking safety. Front and rear wheel shock absorbers equipped with self-healing 10-inch pneumatic tires provide max comfort even on rough surfaces or speed bumps.
Innovative & Superior Technology: With the LED display bluetooth capabilities cruise control select riding modes and mobile app connectivity for additional security firmware updates and more. Built-in charger only use one cord for fast charging.
Quality Assurance: Ninebot KickScooter MAX by Segway is designed to be the most sturdy and powerful electric scooter. One-year or 180-day for different parts please refer to information in product details below.
Brake style: Rear Braking
PRODUCT SPECS
Get outdoors safely and quickly with the Segway Ninebot KickScooter MAX G30LP a sturdy and portable electric scooter with long range and lightweight design.
Equipped with a 300W brushless DC motor Rear-wheel drive whichoffers a better solution to acceleration stability and power efficiency. The MAX G30LP lets you cruise upto 18.6 mph faster than the ES2 and make it to the top of 20% grades. The tubeless pneumatic tires along with the elevated platform give you a higher riding comfort and the front- rear- and brake LED lights support your safety while riding. The upgraded 10-inch tubeless pneumatic tyres combines a pleasurable riding experience along with less maintenance: the single tube is provided with an additional jelly layer to the tyre for low puncture risk.
A dual braking system- the front mechanical drum brake and electric ensures that is greater steerability and stability. Advanced Design features such as IPX7 and IPX4 water resistance rating on its core parts make up for a stress-free commute on rainy days. The scooter comes with a built-in LED display bluetooth capabilities cruise control ability to monitor riding data firmware updates and mobile app connectivity for additional security.
3-CLICK FOLDING SYSTEM
The Ninebot KickScooter MAX G30LP can be folded in just three clicks making it easy to carry on public transport keep in your car and take it anywhere.
LIGHTWEIGHT DESIGN
Helps you lift and carry around the scooter with ease.
7-INCH SPACIOUS PLATFORM
The Ninebot MAX G30LP has a 7″ wide platform which can hold a maximum of 2 people providing comfort and safety with its anti-slip design.
THREE POWER MODES
Sport: Maximum power/speed and reduced range only recommended for skilled riders
Standard: Moderate power/speed and range
ECO Energy Saving: Smooth acceleration suitable for beginners
2.5 W INTEGRATED FRONT HEADLIGHTS
Upgraded 2.5w high-brightness LED light illuminates the path ahead of you and increases your visibility on road
SMART BATTERY MANAGEMENT SYSTEM
The Smart Battery Management System delivers high power supply and monitors the battery status with multiple protection mechanisms
ELEVATED RIDING EXPERIENCE
Upgraded pneumatic tires provide an elevated driving experience with the combination of comfort and shock absorption features.
REGENERATIVE BRAKING SYSTEM
The scooter has a regenerative braking system that turns the scooter into an electric vehicle powered by electricity and energy collected from regenerative braking. It is distributed when you need a boost increasing the range of the vehicle.
EASY ONE CORD FAST CHARGING EXPERIENCE
The built-in charger lets riders recharge it when on the go without having to carry along a bulky charging adapter. 3A fast charger will give Ninebot KickScooter MAX G30 a full charge in 6 hours.